It's time for this week's Fresh Picks! If you'd like to be considered for a future spotlight here at Craft Buds, we invite you to submit your project, business tips or craft tutorials here.
Embroidery 101: Perle 8, Perle 5? Jennie from Clover and Violet shares what she's learned about different widths of embroidery thread. Just in case you wanted to know, but were too embarrassed to ask.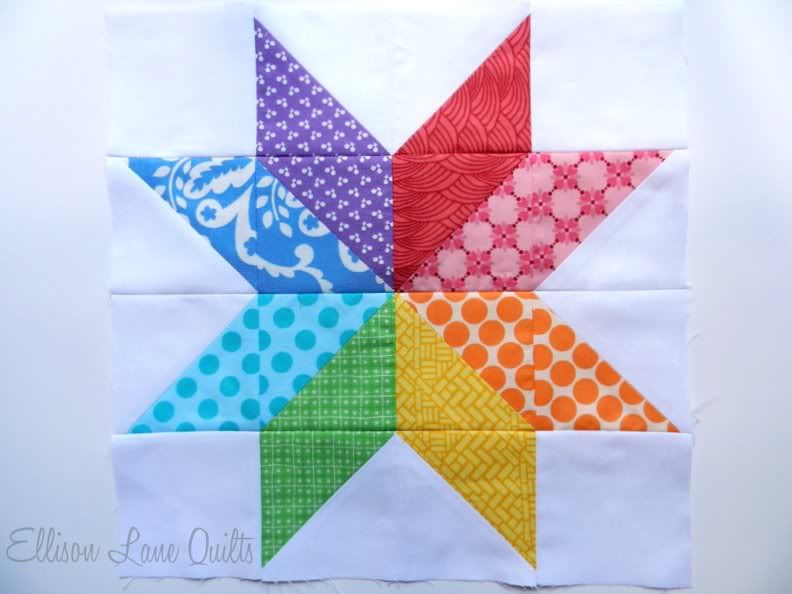 Rainbow Brite: Jennifer at Ellison Lane Quilts shows off her gorgeous Starflower Block Tutorial. It's a step-by-step guide that's easy to follow, even if you've never sewn half-square triangles!
Craft Show Tips: Tania has created an awesome Craft Show Survival Kit on her blog, DFW Craft Shows. Check out Part I and Part II for a full "packing list" of the essentials you'll want to take with you on the road this summer, like safety pins and double-stick tape.

Post Royal Wedding: Transform tulle and a headband into a bridal veil for a little girl. See the cute-torial at Mummy Crafts.
Flower Child: Speaking of mom, have you figured out what you're making her for Mother's Day in four days? We love this photo flower pot wrap at B is for Boy!

Visit the Craft Buds Giveaway Roundup, with 26 current giveaways to enter! It's updated each week, and you are always welcome to link up your craft supplies or handmade giveaways.